Our Pregnancy Program
What Malaica Mums say about the program
"Even if you are so stressed, Nurse Hellen helps you. Right there on WhatsApp."

Mama Shanelle

Tweet

"Can't thank you enough for your kindness, encouragement, support and good advice."

Mama Laura

Tweet

"The Malaica program made my journey enjoyable. The program was very educative."

Mama Juliet

Tweet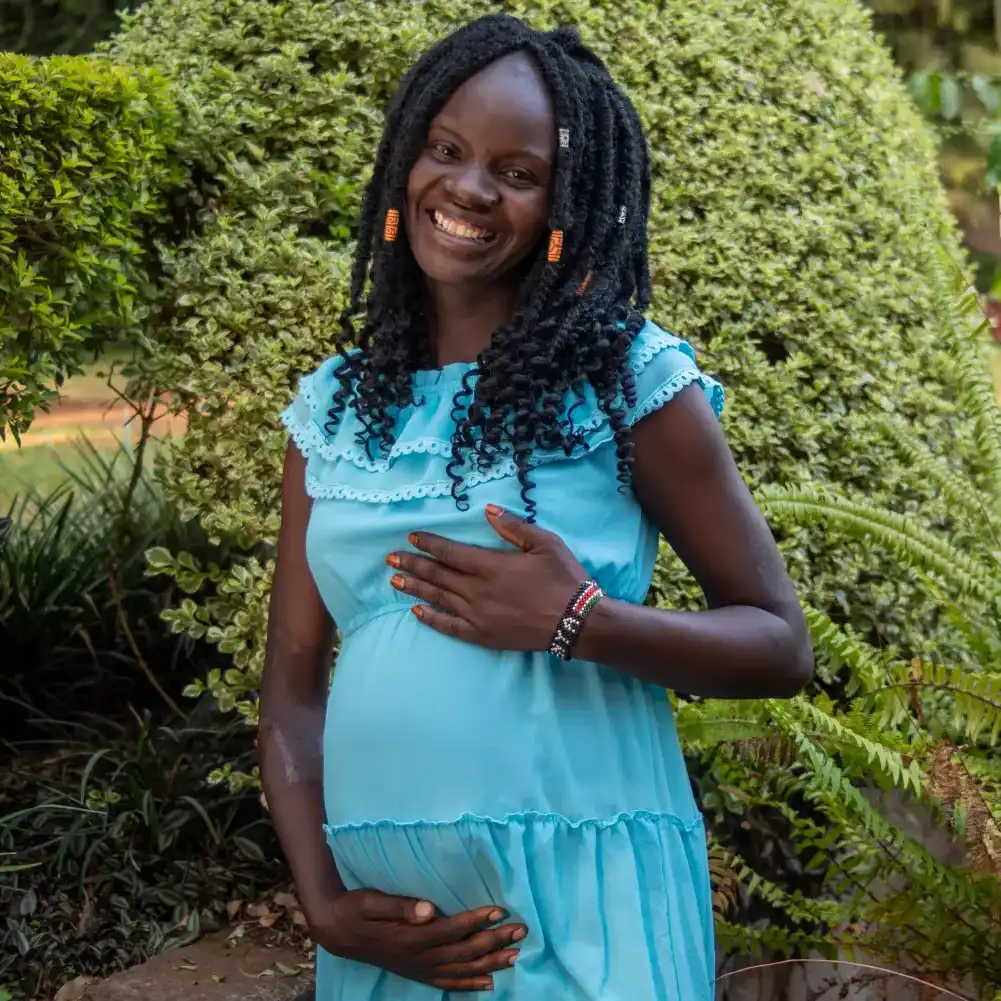 Frequently asked questions
The program is open to pregnant women all over Kenya.
We aim to ensure all Kenyan women can experience a better pregnancy journey.
We know firsthand how tough it can be to get pregnant. We are thinking about offering a fertility program in the future. However, the current program is for pregnant women only.
No. We only accept M-Pesa currently.
Does this include ANC clinics or delivery?
Our standard service is purely online. We do not replace ANC clinics or delivery in a hospital, we support the overall health of the mother and baby. And we help you choose the best facility for you and get registered for insurance.
Who will be the "personal expert"?
You will be supported by a highly skilled, licensed team of healthcare providers. They will offer medical and emotional support, tips and advice, and are there for any questions.
The relationship between clients and our healthcare providers typically becomes very strong. Clients describe it as "hugely valuable" to master the pregnancy journey and have a healthy baby.
Malaica is a Kenyan healthcare company. It is driven by a team of healthcare experts and entrepreneurs. Have a look at our team section to find out more, or watch a short video with our Founder and CEO here.
How do I sign up for the pregnancy Program?
You can sign up by sharing your details to our customer service team here.
*Join at any stage of pregnancy and up to the first year of your child's life.